Terry Newton Collection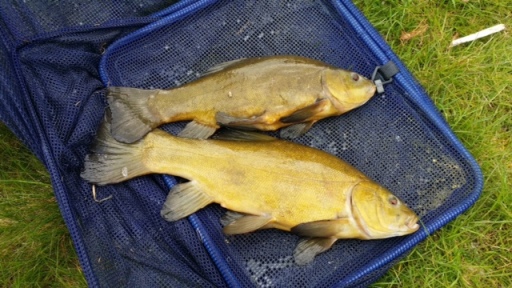 Smiggies is beginning to produce some quality tench now. My last 3 sessions have included tench. On this occasion (25/4/15) these two beauties came at the beginning and at the end of the session. The smaller of the two was caught on the pole at 5 metres on meat, and the bigger one was caught in the margins on corn skin. In between came a decent bag of Silvers some two pound plus all caught on meat, and for the first time in over a year not a crayfish in sight.
---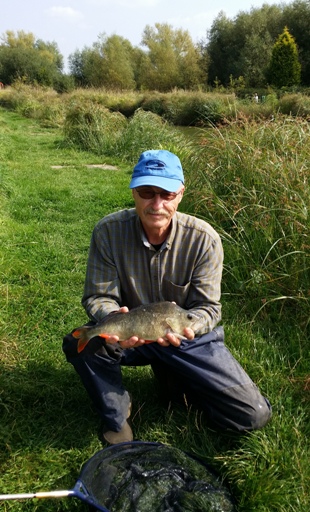 Had a nice surprise while fishing on Colver for Carp on a jigger float and banded pellet. This nice perch of around 2lb took my 6 mm pellet.
---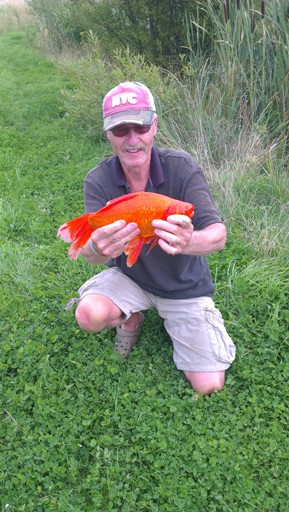 Terry with an oft caught Golfish from Smiggies....This beauty is now around two and half pound, and still vividly coloured. Terry hooked Goldie on a piece of sweetcorn whilst fishing peg 1. It was part of a bumper day where Terry bagged some big Bream along with a few Skimmers and six lovely Crucians.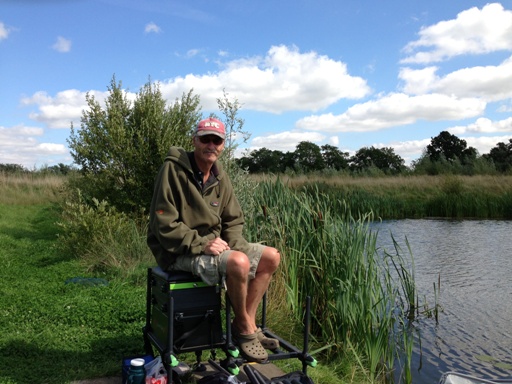 Relaxing after a good Day on Smiggies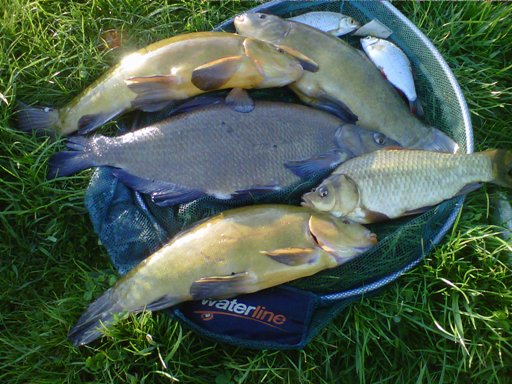 A good days fishing