Big Fish 2020-2021 season
In each season between 1st March and 28th February, at the discretion of the Committee, a trophy will be awarded for the heaviest fish of each species caught by a member on rod and line in Society waters. Each entry must be weighed and witnessed by two other persons and details sent to the Webmaster or Secretary. Please return such fish alive to the water.
The Big Fish competition is now up and running for the 2020-21 season so it's all clear again for entries from 1st March 2020. To see what won last year click here
The first entry for the 2020-21 season comes from Mariusz Kosakowski.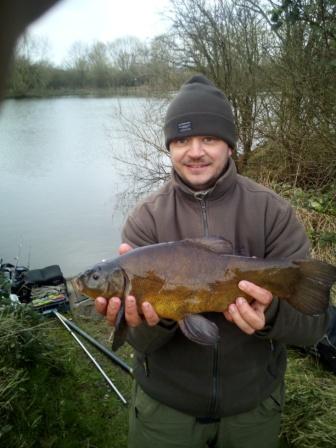 Mariusz caught this fine looking specimen on March 21st fishing the whip on BJ's lake
---
Another early entry to competition is from Pete Leverton.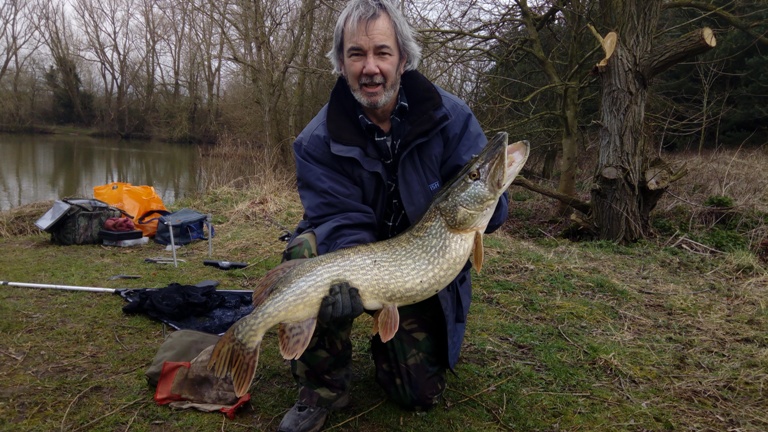 Weighing in at 16b 9oz, this Pike was caught by Pete from BJ's in early March.
---
We now have a Bream to add to the list.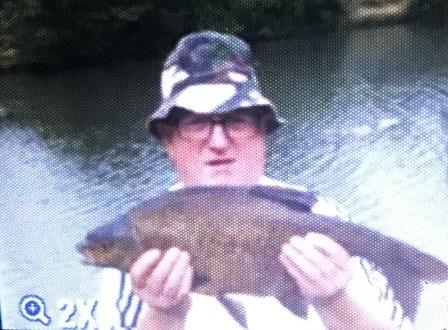 Weighing 5lb 6oz Steven Moore netted this slab from Jurassic on 24/5/2020
---
Razvan Cirlogea has started the ball rolling in the Carp section with a fin perfect Mirror.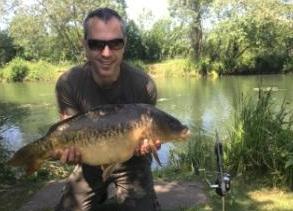 Razvan landed this beauty from Jurassic and it weighed in at 19lb 2oz
---
We now have an entry in the usually very popular Perch Section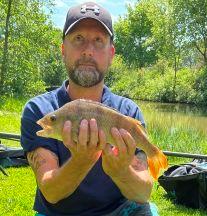 Jason caught this fiesty predator from Currans loop weighing in at 1lb 14oz.
---
The Tench entered my Mariusz has now been overtaken by another fine looking specimen, caught by John Caunt.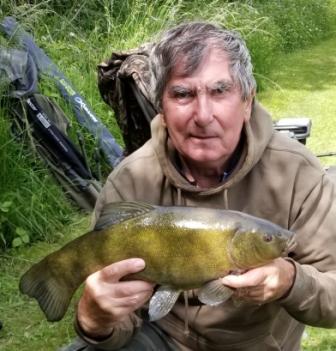 John also caught his Tench on BJ's, weighing in at 4lb 7oz.
---
We now have a new entry in the Carp Section, knocking Razvan Cirlogea off of the top spot.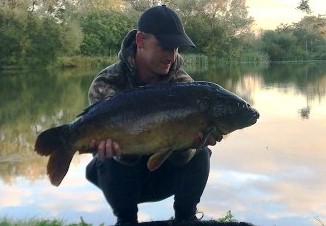 This stunner was caught by Adam Bowles on BJ's lake and weighed in at 23lb. It was netted during a session on 5/9/20 and witnessed by Jeff Bodycott and Antony Platts
---
The Bream catagory has now been updated with a superb specimen that pulled the scales round to 6lb on the dot.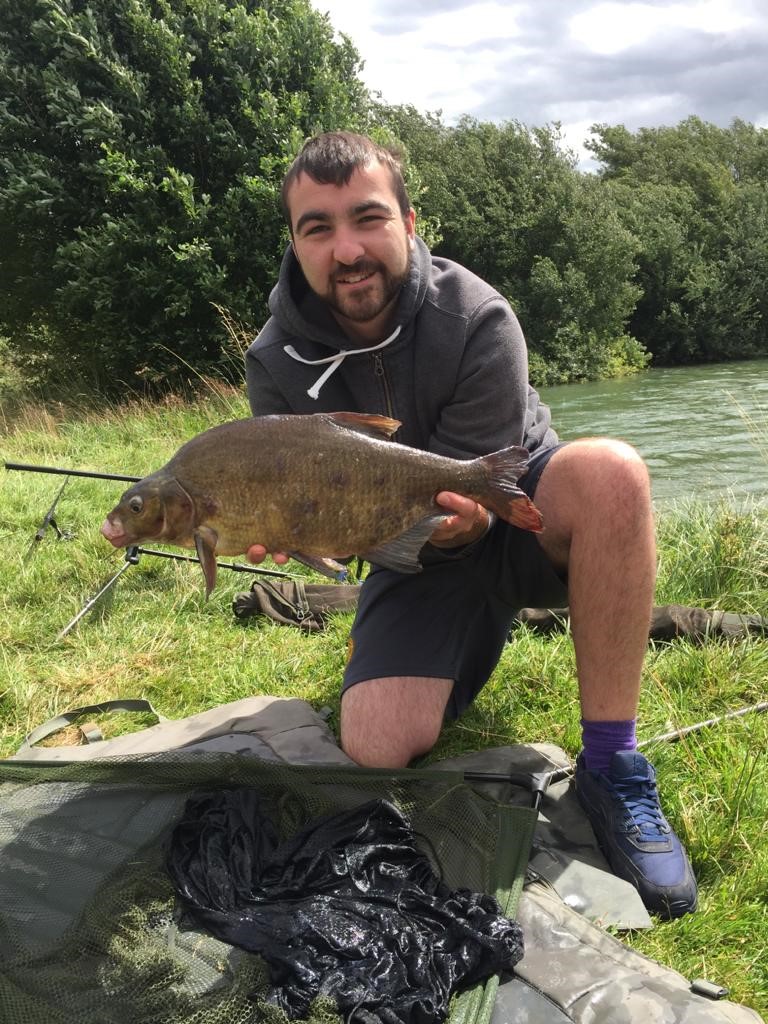 Jack Parsley netted this Bream on Sunday 6th September during a session at Hall Farm, Frolesworth. It was witnessed by Steven Parsley and Adam Butlin.
---
The entries arecomig in thick and fast at the moment as Tom Kent adds another update to the list.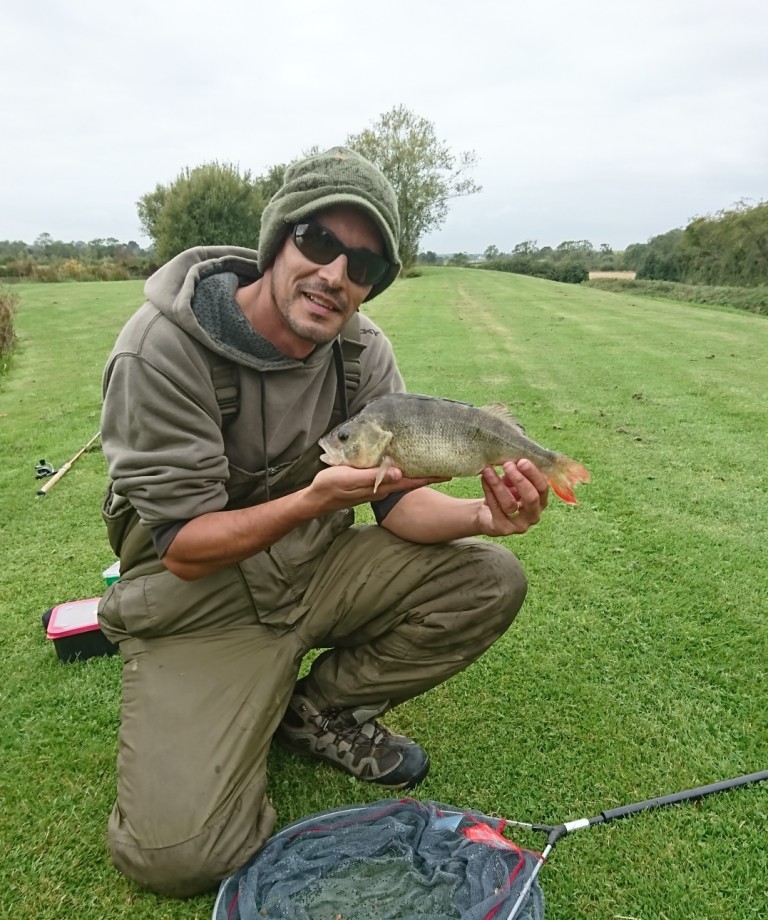 This 2lb 3oz Perch landed by Tom and witnessed by Jake Brotherhood and Andy Weeks was caught on Lizzies lake at Kilworth Sticks.
---
Match Secretary Keith Macfarlane has provided an entry in the Barbel Section with a fish weighing 1lb 2oz. The Barbel was part of a net caught in a Sunday League Match on Colver.
---
Tom Kent has beaten his own entry in the Perch category after a fantastic days Perch fishing at Kilworth Sticks.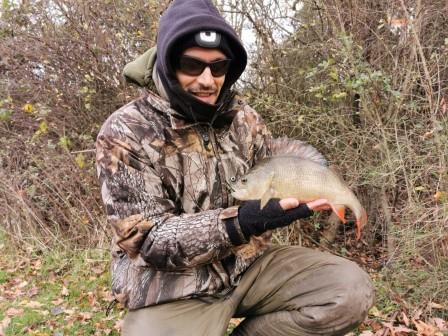 Caught on Currans loop and weighing in at 2lb 7oz.
---
This seasons list
| | | | |
| --- | --- | --- | --- |
| Fish | Weight | Name | Venue |
| Carp | 23lb | Adam Bowles | BJ's Lake |
| Bream | 6lb | Jack Parsley | Hall Farm |
| Tench | 4lb 7oz | John Caunt | BJ's Lake |
| Chub | - | - | - |
| Perch | 2lb 7oz | Tom Kent | Currans Loop |
| Pike | 16lb 9oz | Pete Leverton | BJ's Lake |
| Roach | - | - | - |
| Barbel | 1lb 2oz | Keith Macfarlane | Colver |
| Crucian Carp | - | - | - |