Pete Felstead Collection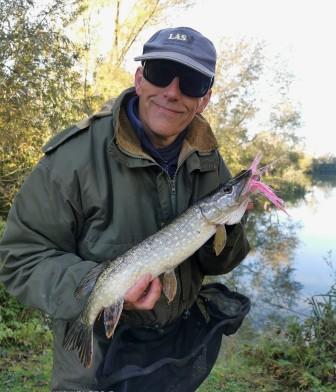 Pete's "fly caught" Pike from Jurassic during the 11th October Pike League Match.
---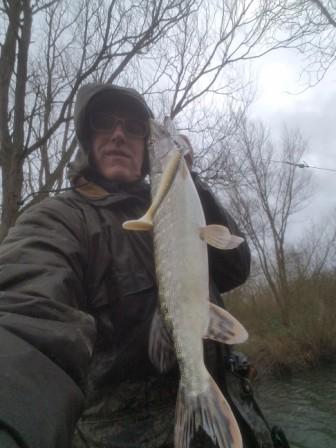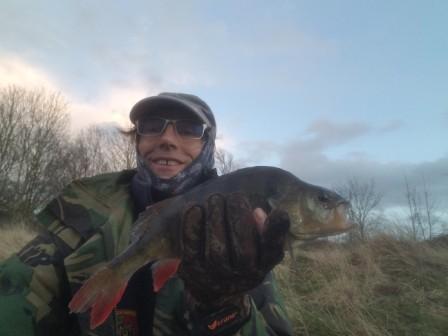 Above is a Pike caught on the February Pike match with a nice Perch from Smiggys
---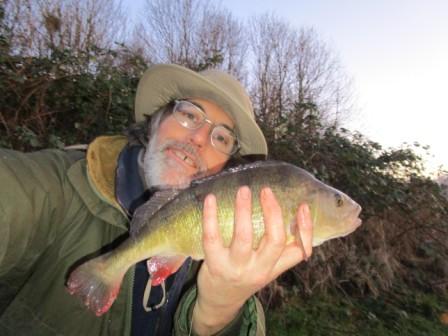 Above is a Perch weighing in at 2lb 4oz from Smiggies Lake, and below a Pike of 6lb 15oz caught in the January Pike Match. Not a monster, but enough to win the Match that day.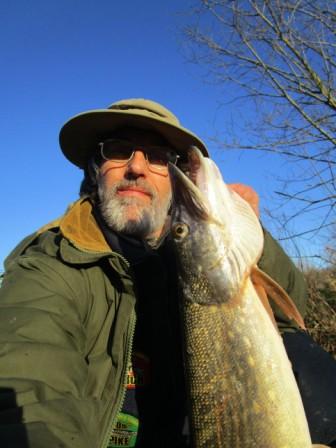 ---
We have to thank Pete for sending in the very original images of his recent catch...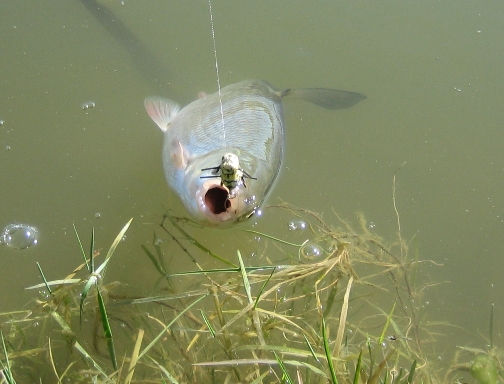 I fished Frisby today casting my micro lures around but with the wind blowing it was hard work. With no Silver's on top taking terrestrials I moved on to Smiggies to see if there was any surface action....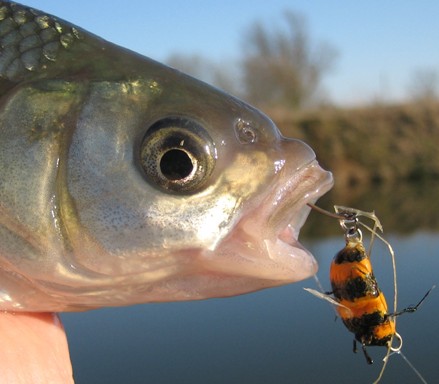 I couldn't spot any there so I changed to a 1" micro shad subsurface to see if that would do the trick. Five minutes later my rod was bent double and after a good scrap there lay a 6lb Pike in my net!!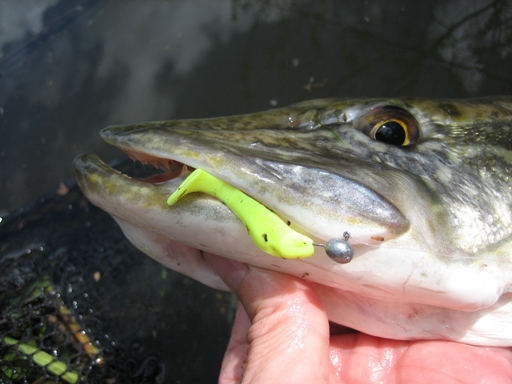 After trying a number of times with my pike gear for them with pike lures and no success the last thing I was after today with 6lb mono and tiny lure was one of those pike!