Kilworth Sticks Fishery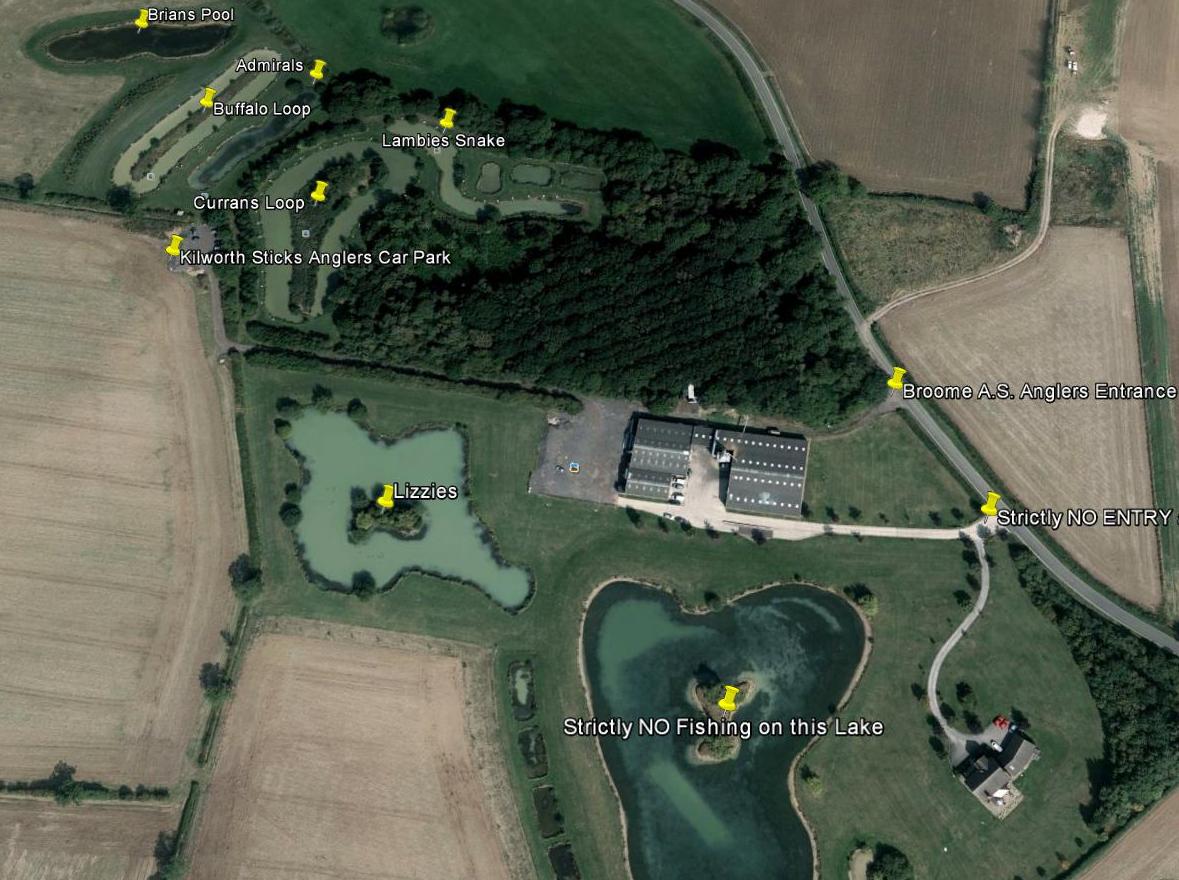 We would like to thank Alison Glover for providing all of the following photographs of our newly acquired waters at Kilworth Sticks. Alison and her husband used to run the Lakes as a Commercial Fishery, previous to Broome A.S. and I think that you will all agree that they have kept the Fishery in a beautiful condition.
We would also like to thank Alison for giving her kind permission to use the photo's and write ups on our website.
The Address is
Kilworth Sticks Farm, Kimcote Road, North Kilworth, Leics. LE17 6JG.
Directions to the Fishery from Leicester, Take the M1 southbound at Junction 22, 21a or 21. Turn off the M1 at junction 20 (Lutterworth). Take the first left at the roundabout (A4304 Lutterworth Road). Carry on the A4304, Through Walcott, for approx 3.73 miles. Turn left into Kilworth Road. Carry on for approx 0.4 miles then turn left into Kilworth Sticks Fishery. There is a designated gate and road to the anglers car park.
Do not use the road to the Industrial Units and House.
Along with Broome A.S. Club Rules, the following will apply to the Kilworth Fishery and must be adhered to:-
1)No fishing on the lake in front of the house
2)No one allowed on the site between 10.00pm and 6.00am Absolutely NO exceptions
3)Parking must be in the dedicated anglers car park in the complex (this is being extended to accommodate 30 cars), and not the industrial units car park.
4)Strictly no parking, or driving on, the grass anywhere in the complex
5)Noise must be kept to a minimum in consideration for the house and industrial unit occupiers