Jason Kirby Collection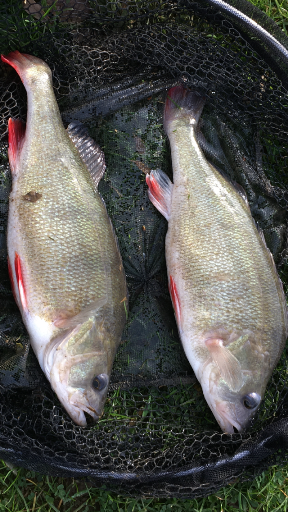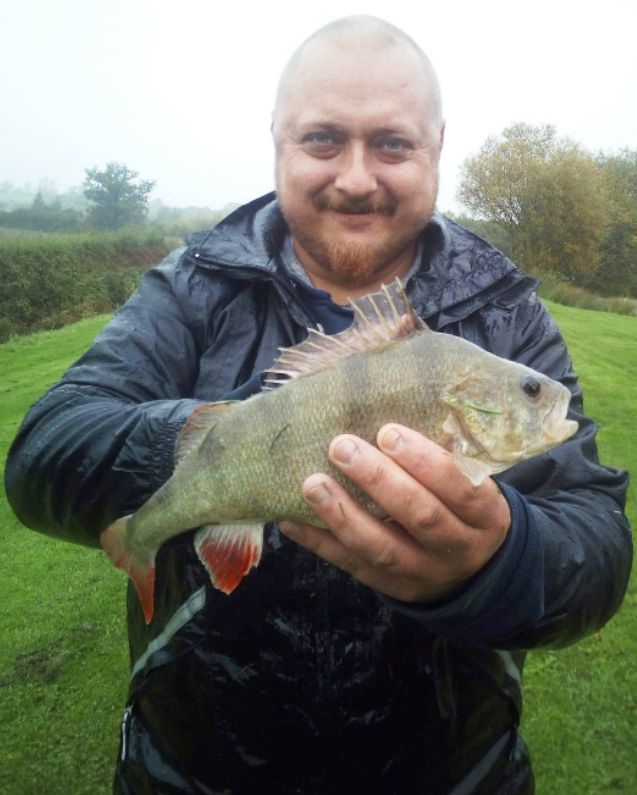 Both Perch caught on prawn on the pole at Kilworth Sticks on Lizzies fishing alongside Mariusz Kosakowski.
First one was 2lb 2oz second was 2lb 6oz.
We both fished prawn on the pole in the margins opposite the buildings on the far side of the lake . We had around 15lb between us of mostly perch with the odd small Carp.
---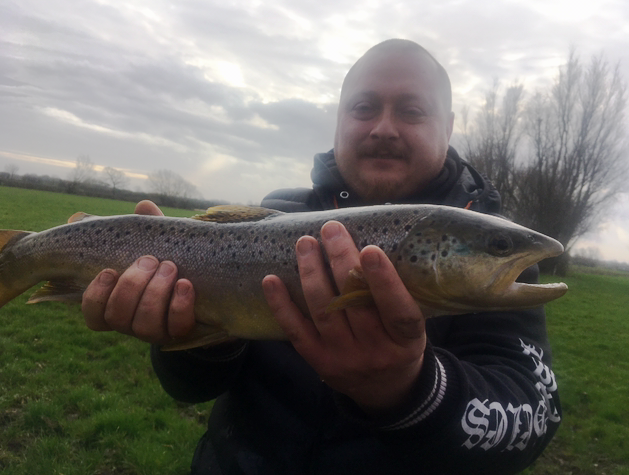 Today I fished the river soar at Flash Farm for the first time, on a short 4 hour session. I had this beautiful Brown Trout weighing in at 3lb 3oz. Weight was verified by another member called Mariusz Kosakowski who was also fishing the same stretch.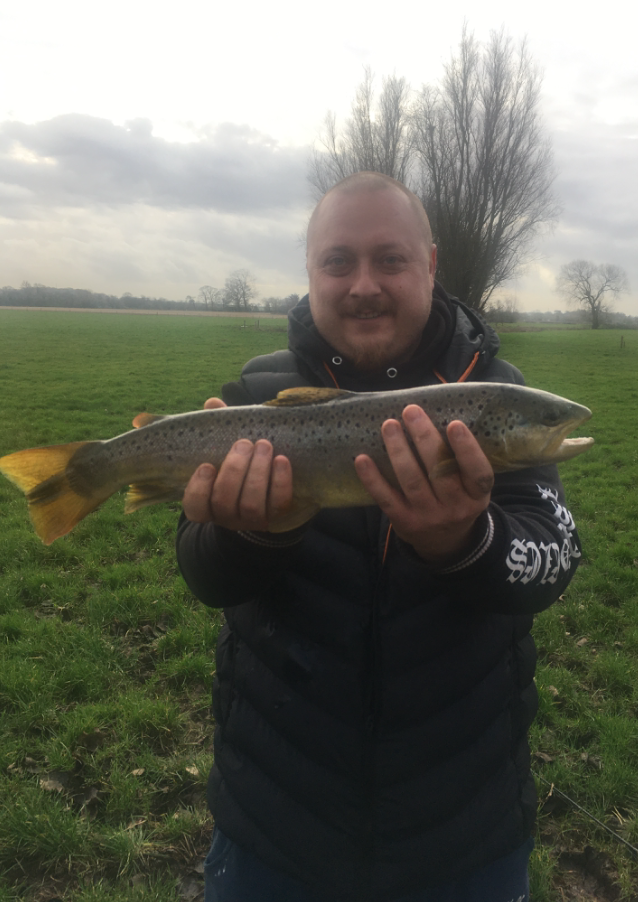 Water levels are still quiet high and fast moving and the water is very murky but still a pleasure to fish . We had 5/6 fish in total between us mostly around the 1-2 lb mark.
This fish was taken on a yellow flying condom with a silver mepp.