Flash Farm
A view of Flash Farm from the Road Bridge to just below the Farm.
Carrying on past the Farm to the end of Broome pegs
This water is situated on the A4114 Coventry Road between Narborough and Croft Quarry. After passing the buildings, going out of Narborough toward Croft Quarry; the road crosses the River Soar. Next turn, on the right, is Flash Farm.
Vehicles can be parked near to the farm buildings. DO NOT obstruct any gates or access to any farm buildings. Please park sensibly!
Fishing is from the A4114 road bridge upstream, to the end of the first field past the farm buildings; as indicated in your membership book. As usual please close any gates.
This water contains Chub, Roach, Dace, Perch, Barbel and the occasional Brown Trout....which must be returned to the water alive!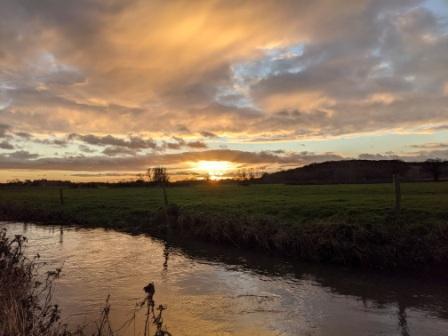 Above is a image of the sun setting in early December 2020, captured by Simon Beal.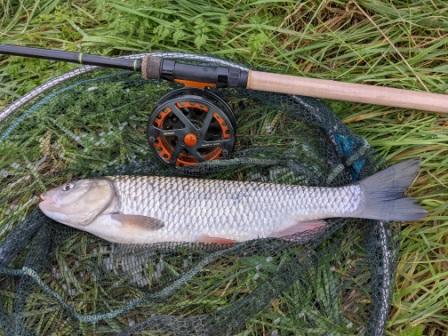 Simon Beal shows us what is on offer if you are prepared to find them. A lovely fin perfect Chub around the 3lb mark, caught by Simon fishing cheese paste on a swim at the far end of the stretch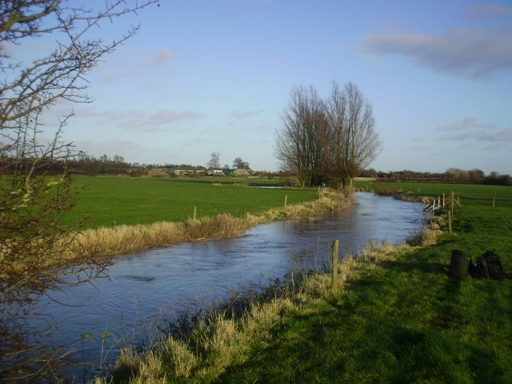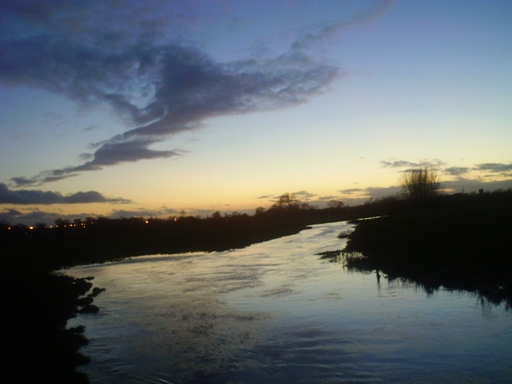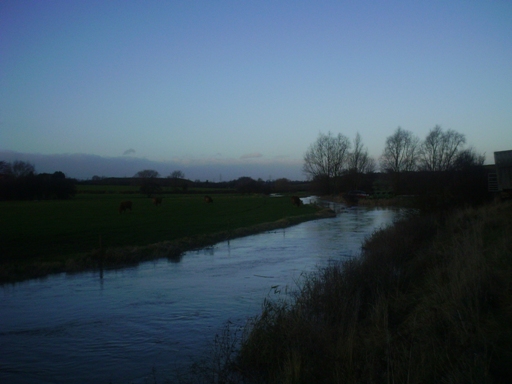 Thanks go to John Caunt for these 2009, wintery, pictures (above) from Flash Farm, that show a river carrying a little extra water. As this stretch of river is very narrow and quite shallow in places it lends itself to a "roving" style with minimal tackle and a careful approach.