Ben Jones Collection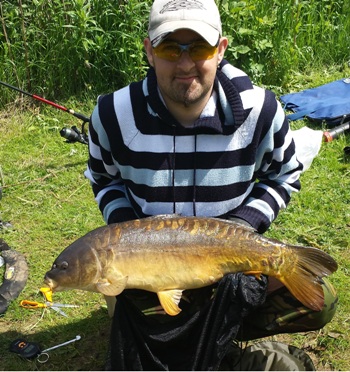 Ben only started fishing in January 2013, and joined Broome this season....
I caught a carp on Jurassic Lake at Frisby. It weighed in at 12.86lb. I have attached a couple of pics that my Mrs took at the time.
Having only fished for a short time, I know this isn't a monster, but it has smashed my previous personal best.
The carp was caught on waggler float method, with cheese on the hook, over a sweetcorn baited swim.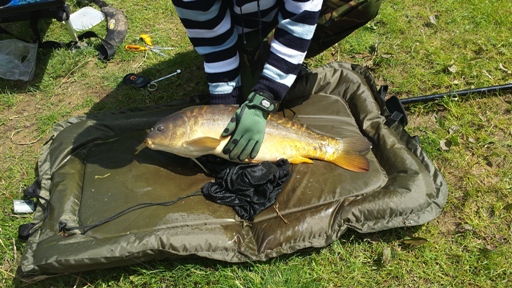 Also, have to say, love the waters that the club has. Such a vast array of locations with something for everyone.
And a big thank you to everyone who attended the various work parties. Without their hard work, no one would be fishing. They have done a great job in preparing the various waters. So thanks guys.