Big Fish 2018-2019 season
In each season between 1st March and 28th February, at the discretion of the Committee, a trophy will be awarded for the heaviest fish of each species caught by a member on rod and line in Society waters. Each entry must be weighed and witnessed by two other persons and details sent to the Webmaster or Secretary. Please return such fish alive to the water.
Richard Gamble has set the ball rolling for the new Big Fish Competition with a fine specimen of a Pike.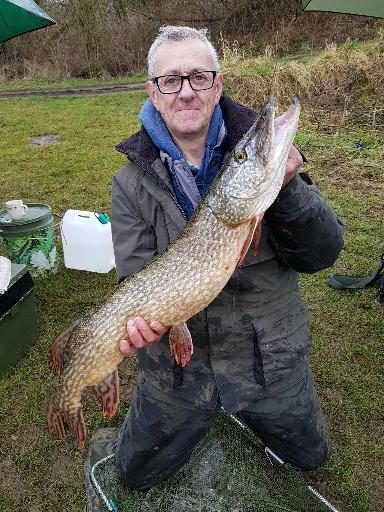 Weighing in at 12lb 1oz Richard landed his fish whilst on a session with John Caunt and Jim Tolton on Jurassic.
---
It was a good day for Keith Macfarlane on the final round of the 2018 Winter League on Colver. Not only did he win his Section with 37lb 9oz, he also netted two fish worthy of an entry in the Big Fish League. The first a perfectly conditioned 3lb Tench, and the second a hard fighting Barbel tipping the scales at 2lb 13oz.
---
Paul Abbott has entered his Carp into the Big Fish League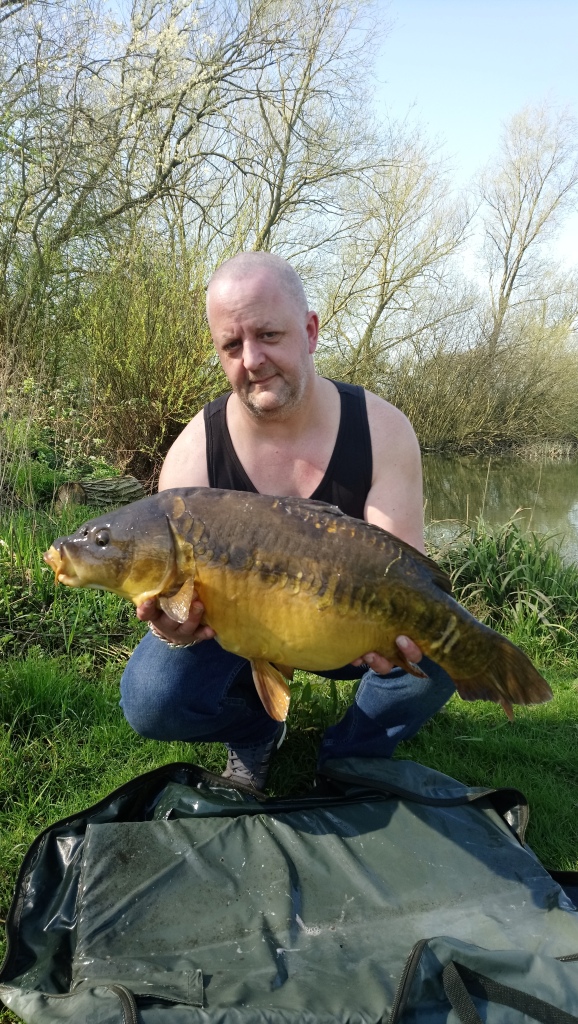 Weighing in at 16lb dead Paul netted this beauty from Jurassic.
---
This seasons list
| | | | |
| --- | --- | --- | --- |
| Fish | Weight | Name | Venue |
| Carp | 16lb | Paul Abbott | Jurassic |
| Bream | | | |
| Tench | 3lb | Keith Macfarlane | Colver |
| Chub | | | |
| Perch | | | |
| Pike | 12lb 1oz | Richard Gamble | Jurassic |
| Roach | | | |
| Barbel | 2lb 13oz | Keith Macfarlane | Colver |
| Crucian Carp | | | |